Polo shirts are a versatile clothing choice for men and women. You can dress them up or down with ease. There are many brands that offer polo shirts and they focus on sports, leisure and sometimes high fashion.
Style Tips for Men
If you are going for a more formal look, it is best to choose solid colours such as green, blue, grey or polo shirts black. Bright patterns can be used for a bit of whimsy and a pop of colour. You can pair them with white pants for a more elevated outfit. And it is very important to select the right fit of polo shirt for you. It shouldn't be too tight or too loose. Square and boxy polos will swamp your frame if you are a woman. Go for something that is more fitted in the chest and arms. Generally, there are two buttons that come with the collar and you can experiment with them to adjust the level of formality. Whether you are going for a casual or formal look can be decided by the colour and material of the polo shirt.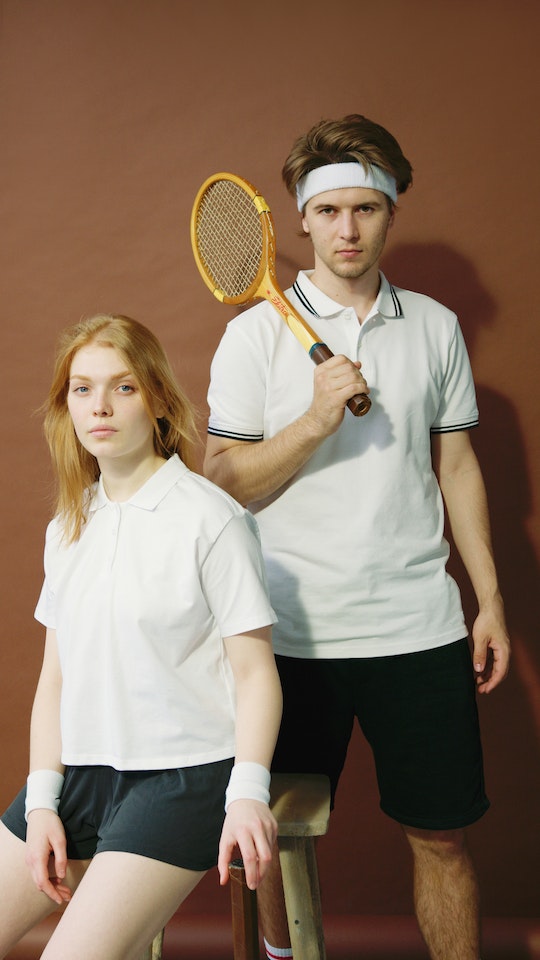 Don't button the polo shirt all the way up as it will take away from the natural opening of the placket. Leaving one buttoned will be enough. It will draw the eye to the placket just as a V-neck shirt does. And try not to wear an undershirt with the polo shirt; it can be visible when the placket is open. You can either tuck the polo shirt or keep it untucked. This is a personal preference. When dressing up the polo, you can wear it with a charcoal suit. You can also wear a polo with slacks and simple loafers without socks. For a more casual look, you can wear a grey polo with joggers and a simple sneaker. In warm weather, you can wear a polo shirt with a chino paint with simple loafers. For a night out, you can wear a black polo with dark jeans, loafers or black dress shoes.
Style Tips for Women
Buttoning the polo shirt all the way up is a great way of creating a formal women's outfit. This is a great look for uniforms. When the shirt is buttoned all the way to the top, it has to be tucked into pants or shorts for a more professional look. And if you are wearing this to a zoom meeting, a buttoned up look is the way to go and you will look instantly professional.A polo shirt that is tailored to your body and tapers gracefully will accentuate your figure and bring a little more style to the standard look. You need to make sure that the shirt is not too loose or baggy on your frame. The fit has a big impact on the final look and the proper size polo shirt will give a polished look. Dark coloured polos can be worn with light coloured or textured skirts for a dressy look. You can also pair it with skinny jeans for a stylish look.