Whether you're a beginner looking to learn the basics or a seasoned musician wanting to brush up on their skills, finding the right guitar lessons can be a daunting process. With so many options available, it can be hard to know where to start. This blog post provides an ultimate guide to finding the best guitar lessons, whatever your skill level may be. From understanding what type of lesson is right for you to researching teachers and selecting styles of playing—we will cover it all! So if you're ready to take your guitar playing to the next level, read on for everything you need to know.
What to look for in guitar lessons
When it comes to guitar lessons, there are a few things you should look for to ensure you're getting the best possible instruction. First, you'll want to make sure the instructor is experienced and has a good track record of teaching students. Next, you'll want to choose a lesson format that best suits your learning style. Finally, be sure to ask about the instructor's teaching methods and philosophy to make sure they align with your own goals and learning style.
Different types of guitar lessons
There are many different types of guitar lessons available, and each has its own benefits. Here is a look at some of the most popular types of guitar lessons:
1. Private Lessons: Private lessons are one-on-one sessions with a guitar instructor. This is the most traditional type of guitar lesson, and it can be very effective. Private lessons give you the undivided attention of the instructor, and you can move at your own pace.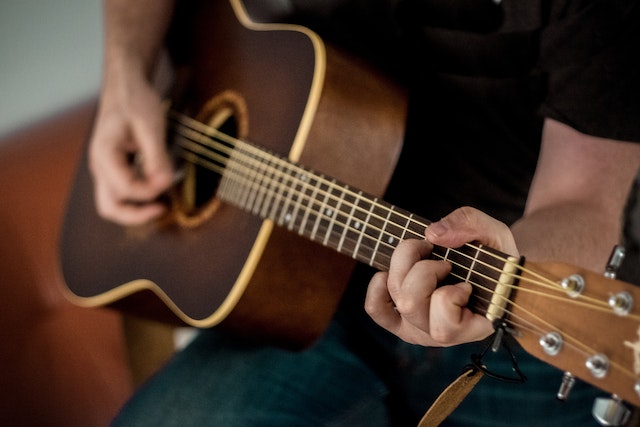 2. Group Lessons: Group lessons are similar to private lessons, but they involve more than one student. These classes typically have 4-8 students and are less expensive than private lessons. Group lessons can be a great way to meet other guitarists and learn from each other.
3. Online Lessons: Online guitar lessons are becoming increasingly popular. These courses allow you to learn at your own pace and in your own time. Many online courses offer video content, so you can see exactly what you need to do to progress.
4. Jam Sessions: Jam sessions are informal gatherings of musicians who get together to play music without any formal structure or instruction. These sessions can be a great way to meet other musicians and learn new songs in a relaxed setting.
How to find the best guitar teacher for you
There are a few things you should take into account when finding the best guitar teacher for you. The first is their teaching style. Do they cater to beginners, or are they better suited for experienced players? There are also different guitar styles, so you'll want to make sure the instructor can teach the style you're interested in. You'll also want to consider their availability and location. If you're looking for online lessons, there are a number of great instructors available. But if you prefer in-person lessons, you'll need to find someone who's local and has a schedule that works with yours. Finally, be sure to check out reviews from other students before making your decision,you can find the perfect guitar lessons for your needs on Fun on Frets webpage.
What to expect from guitar lessons
If you're thinking about taking guitar lessons, you might be wondering what to expect. In this article, we'll give you an overview of what you can expect from guitar lessons, from the basics of learning how to play to more advanced concepts like improvisation and songwriting.
At the most basic level, you can expect to learn how to hold the instrument, how to tune it, and how to make basic chords. You'll also learn about music theory, which will help you understand how chords and melodies work together. As you progress, you'll learn more complex techniques like strumming patterns and fingerpicking. And if you're interested in learning how to write your own songs, many guitar teachers offer songwriting lessons as well.
Of course, every guitar student is different, so your experience may vary depending on your goals and your teacher's approach. But in general, these are some of the things you can expect to learn in guitar lessons.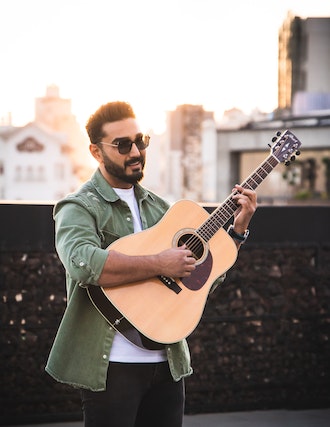 The benefits of taking guitar lessons
Whether you want to learn to play guitar for fun or you have ambitions of becoming a professional musician, taking guitar lessons is a great way to improve your skills. In this ultimate guide, we will take a look at the benefits of taking guitar lessons, how to find the best guitar teacher for you, and what kind of things you should expect to learn in your first few guitar lessons.
One of the main benefits of taking guitar lessons is that it gives you the chance to learn from an experienced and knowledgeable teacher. A good guitar teacher will be able to help you progress at a much faster rate than you would if you were trying to learn on your own. They can also give you valuable feedback and help you avoid making common mistakes.
Another benefit of taking guitar lessons is that it can be a very enjoyable experience. Learning to play an instrument can be very therapeutic and can help reduce stress levels. It can also be a great way to meet new people and make friends who share your passion for music.
If you are serious about learning to play guitar, then taking lessons is definitely something you should consider. With the right teacher, you can quickly develop your skills and become a better player.