Whether you are going on vacation or planning to swim regularly for exercise, it is important you choose the right swimsuit. This way, you will be comfortable in whatever activity you are doing and your confidence will be at a high as you look and feel good in the swimsuit.
There are so many differentstyles
Of swimsuits so it can be helpful to experiment with them to see what flatters your body the best. The classic style is the one piece swimsuit. And this will give you full coverage but still highlight your curves. There are different styles of one piece swimsuits such as those coming with plunge necklines, high necks and halter necks. And some have strategically placed cut outs. You can select a one piece that gives more coverage or less depending on your preferences. And this is a style that can flatter so many body types. You can find so many colours and patterns in this style. The bikini comes in two separate pieces and you can mix and match the styles for the top and bottom as you like. You can find bikinis for sale in online stores and sometimes you can find good deals and discounts. There are different ways to wear and style a bikini. Some of the styles you will come across are bandeaus, triangle tops and high waisted bottoms. Here as well, you can adjust the coverage according to your comfort level.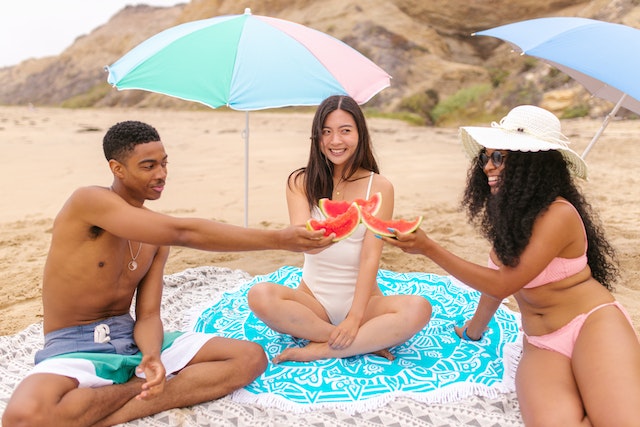 The tankini offers coverage and style.
This has a tank top style upper piece and this is paired with bikini bottoms. If you want to cover your midsection, you can wear a tankini and this is worn similar to a two piece swimsuit. You can easily cover your stomach if this is an area you are self-conscious about and still enjoy the freedom that a bikini can give you. If you swim for exercise or play water spots, a sporty swimsuit will be a good option as these come with a secure fit. They are also made of durable materials and you can find so many style options such as racer back designs. You don't need to worry about your swimsuit shifting when you wear this no matter how active you are.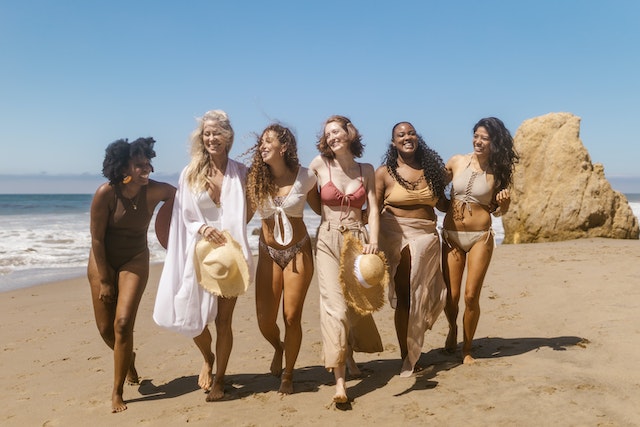 High waisted bikini bottoms are a great addition
To your swimwear and this couples vintage and modern style effortlessly. You can pair so many different typesof bikini tops with a high waisted bikini top and this is also a great area to hide the stomach and wear the swimsuit with more confidence. If you want to show off more skin and get a bit more of a tan, a string bikini is a good option to consider. These come with adjustable styles so that you can make sure the fit is perfect for your body. And this bikini can highlight your curves and allow you to sunbathe by the water. You may have seen the monokini which is a cross between a bikini and a one piece. It has strategically placed cut outs so that it looks like a bikini from the back.