An Overview of the Western Sydney Restaurant Scene
Welcome to Western Sydney, a foodie's dream! A treasure trove of culinary pleasures awaits discovery among the vivid cultural fabric of this diverse region. Western Sydney's restaurant industry is a melting pot of flavours and experiences, from aromatic spices wafting through bustling markets to hidden gems serving up exquisite cuisine.
This gastronomic wonderland has something for everyone, whether you're an adventurous eater or simply searching for a good lunch. So strap in and prepare to embark on a culinary adventure as we discover the hidden gems that make Western Sydney really special. Prepare your taste buds for an extraordinary journey in which each bite tells its own story!
Western Sydney's Culinary Diversity
Western Sydney is a culinary melting pot of flavours and cultures. Step into best restaurants western sydney and you'll be whisked away on a gourmet adventure around the world.
Western Sydney's vast selection of cuisines is surely one of its highlights. There's something for every taste bud, from authentic Vietnamese pho to delectable Indian curries. Traditional Lebanese mezze plates are available, as are hot Sichuan delicacies from China. The possibilities are limitless!
Western Sydney not only has a diverse range of international food, but it also has fusion restaurants that combine distinct flavours and techniques for an exciting dining experience. Consider a Korean-Mexican taco or a Mediterranean-inspired pizza covered with Middle Eastern spices – your taste buds will be grateful!
If you're looking for vegetarian or vegan options, Western Sydney has you covered. Many eateries in the neighbourhood specialise in plant-based diets, providing delectable meat-free alternatives that are just as rewarding as their carnivorous counterparts.
Whether you're looking for home-cooked comfort cuisine or want to experience something new and interesting, Western Sydney's restaurant scene has it all. So pack your hunger and prepare for an adventure through this foodie's heaven!
Dishes that are unique and must-try in the area
Foodies in Western Sydney are in for a treat when it comes to unusual and must-try delicacies. The region is a cultural melting pot, resulting in an amazing blend of flavours that will tantalise your taste buds.
The Lebanese shawarma is a standout meal. Consider tender marinated pork slices grilled to perfection and wrapped in warm flatbread with fresh vegetables and zesty garlic sauce. It's a delectable blast of savoury flavours that will leave you wanting more.
If you're feeling daring, try Filipino balut, which is a fertilised duck embryo boiled and eaten straight from the shell. While it may appear strange, locals swear by its distinct texture and flavour. It's certainly not for the faint of heart!
Many Chinese restaurants in Western Sydney provide salt and pepper squid, which is a must-order dish for seafood aficionados. Crispy on the surface, delicate squid on the inside, and fragrant spices on the outside – it's an addicting mix that will have you coming back for seconds.
For a sweet treat, try Persian saffron ice cream or falooda, a refreshing dessert composed with rose syrup, vermicelli noodles, basil seeds, and ice cream. The combination of floral scents and creamy pleasure produces a memorable sensory experience.
There is never a dull moment when it comes to gratifying your appetites in Western Sydney's culinary scene, with so many distinct foods to try! So gather your appetite and set off on a journey through these hidden gems, where every bite tells a narrative worth savouring!
Exciting Regional Food Events and Festivals
As we conclude our tour of Western Sydney's lively restaurant industry, let's take a look at the interesting cuisine events and festivals that make this region truly unique.
Throughout the year, Western Sydney hosts a variety of culinary festivities that highlight the region's unique flavours and cultures. There is always something tasty going on, from street food festivals to farmers markets.
The Parramatta Lanes Festival is one such event, where local eateries flood out onto the streets, offering a tantalising selection of scrumptious foods. The event is alive with energy as guests eat everything from gourmet burgers to exotic desserts while listening to live music and viewing art installations.
The Orange Wine Festival, held in adjacent Orange, is not to be missed by people who appreciate exquisite wines and artisanal produce. This renowned event gathers winemakers from all around the region together for tastings, workshops, and long lunches set against stunning vineyards – an experience sure to thrill any wine fan.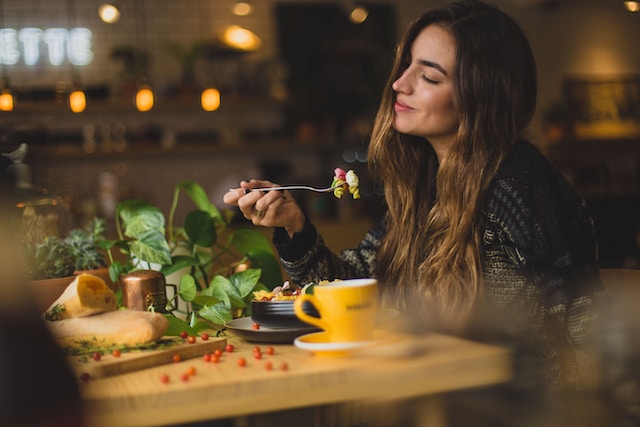 If you're looking for a taste of international food close to Western Sydney, travel to Fairfield Showground during Lunar New Year for their annual Chinese Moon Festival. Traditional dishes such as dumplings and mooncakes can be enjoyed here while being immersed in vivid cultural performances.
If you have a chance to be in Parramatta during Ramadan, make your way to the city's iconic night market, "The Crescent Summer Series." This lively bazaar-style event serves a variety of Middle Eastern delicacies such as falafel wraps, shawarma skewers, Turkish pastries, and more, all ideal for breaking fast or simply indulging your senses.
With each month offering fresh opportunity for epicurean excursions around Western Sydney's diverse food landscape – whether at bustling street fairs or private tasting sessions – there's no shortage of options for food fans looking for one-of-a-kind experiences.
So, why delay? Set out on your own culinary adventure in Western Sydney to uncover the hidden jewels and various flavours that make it a true culinary destination.