It can be a great nuisance to clean up after some construction has been done in your house or place of business. You can get a headache just by looking at the clutter and dust. It might be a nightmare when you consider what needs to be done. If you have staff, you can delegate, but this could be detrimental to their morale.
You and your staff are free to perform your actual work: You don't have all the knowledge necessary to complete the task unless you're a trained cleaner. But why undertake it alone? Leave it in the hands of the experts like builders clean. The work you are trained to undertake can thereafter be done by you and your staff. You make greater use of your time.
Cleaning up after construction can be risky since some of your staff may be exposed to health risks from the dust. There may still be sharp objects like nails nearby. You could be held accountable if any of your employees get wounded while cleaning up. With professionals, they are insured by the cleaning firm and know how to work properly.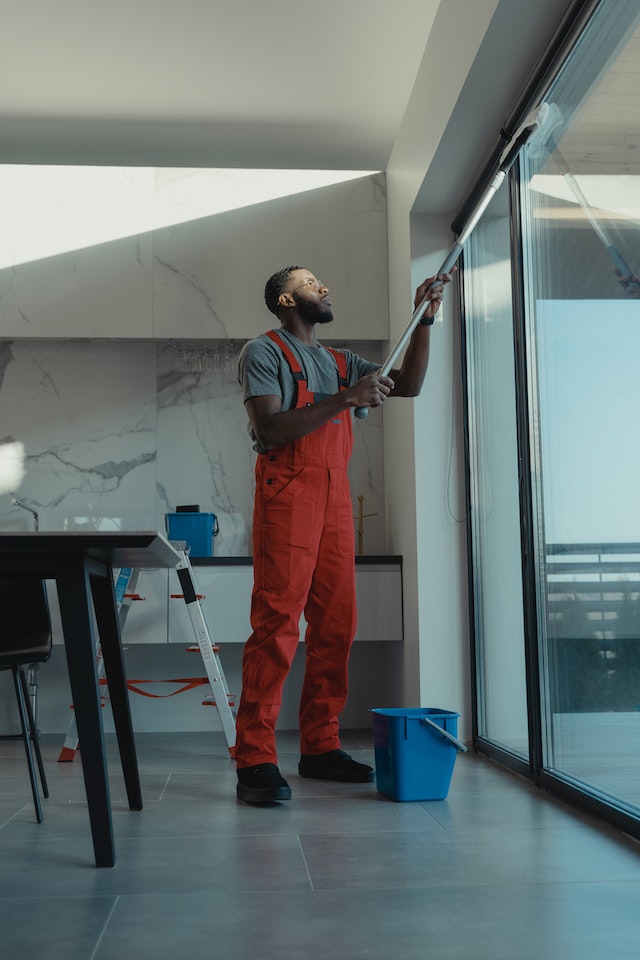 Professionals Respect the Workplace by Not Destroying Anything: Additionally, when you clean up after construction, you could end up damaging your workplace. Your floor can be scratched by the tools, screws, and nails. Or, when cleaning, you might hurt your furniture. With the professionals, your workplace is unharmed.
You don't need to purchase cleaning supplies: You need to get ready for the work even before you start cleaning. Thus, you must purchase the necessary equipment and cleaning supplies. Additionally, it requires completing research on the necessary purchases. Once more, all of these things require time and work. However, if you hire professionals, you may get started on the cleaning straight immediately because they have the necessary cleaning supplies prepared.
Cleaning supplies can be used properly: The appropriate use of the tools you purchase also requires time. It is particularly crucial when using cleaning products. Some of these items are harsh and harmful. Inhaling the fumes or touching the cleaning substances could be harmful. And once you're done, remember to carefully store your cleaning supplies and tools.
The disposal of waste is possible in accordance with local regulations: Another issue that is not a concern for you is waste disposal. Not all rubbish can be thrown into a trash can. There are rules in many places about how to securely and properly dispose of different trash. To avoid conflict with local authorities, you must conduct research on how to do it correctly. Garbage disposal may be done safely with the help of specialists because they are fully aware of the most recent local laws governing every kind of waste disposal.
Over time, you save money: When you stop to consider it, the cost of hiring a cleaning service is already justified by being saved the hassle of cleaning. So do not think that you are wasting money when you actually saving time.