Aviation insurance is essential so that you can have coverage for unavoidable expenses and have some peace of mind when you are flying. This will give a measure of safety for the aircraft and for yourself. But there are different types of insurance and brokers. You have to understand which is best for your requirements.
You need to consider the specifics of your situation. This required considering the type of aircraft you have, the nature of its purpose, where you will be using it, frequency of use etc. One type of insurance that is essential is aircraft hull insurance which includes parts that are fixed to the aircraft normally and the labour required to repair the aircraft. Sometimes this also includes portable equipment but you will need to check the policy to get an idea of the nitty gritty. You should have a good understanding of your aircraft and the specifics of its use before you choose a coverage. Some of the policies you will come across will be generic such as the previously mentioned insurance type but most of the time, these policies can be highly specific according to the requirement. You have to think of all the details of requirements and not just the coverage and premium. This will require some research into the policies offered by insurance companies to select what is best for you.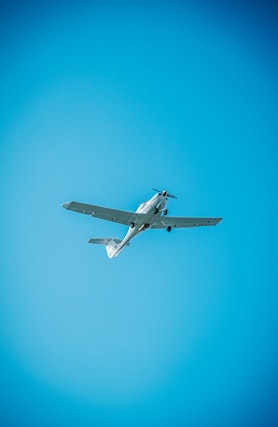 Sometimes you will find it easier to work with an aircraft insurance brokerage. They will have their own networks and relationships which will be very useful when it comes to selecting the right insurance coverage. But make sure that you select a broker that has first-hand knowledge with regard to your specific situation. You will also need to check how long the company has been in business. It is very important to get an idea of the reputation of the company. You can go through customer reviews to get a better understanding of this. Some insurance companies will not have policies that are specific to aviation and they may be lacking in certain expertise. This will limit them from working with insurance underwriters that specialise in this type of insurance. You have to understand that aircraft insurance is more complicated than your run of the mill vehicle insurance. By selecting a broker that has a good idea of the field, you are cutting down the middlemen that will be associated with obtaining the insurance.
There are many services that will be provided by the broker such as consultation, going through the technicalities of the documents and reviewing the claims. They are heavily involved in managing the claims. When you have a good broker, you will be able to minimise liability and reduce risks. So it is very important that you select an established broker who has niche knowledge about your specifics and has broader access to insurance companies. It can be frustrating to find out to learn something is not covered after you have had an incident with the aircraft. This is why you should be exceptionally careful in selecting a broker and an aviation policy that deals with exactly what you need.