There are so many emotions involved in a wedding celebration and if you are planning to have a wedding video, there are so many things you can include. Photography is a great way to capture moments in time but video will let you see and hear a moment which will bring up your emotions all over again.
You can discuss with your videographer the important moments that you want in the wedding film.
You can take a look at Hey Jack wedding videos to get an idea of how they can communicate the love and pure joy of the day through film. The first few moments can set the mood for the film. There will be anticipation and excitement when you are getting ready for the wedding and this can be perfectly captured in film. The videographer can show a few glimpses of you are your retinue getting ready, getting into the suit or the dress and having special moments with loved ones before the big moment. These behind the scenes moments will transport you to that moment feeling butterflies in your stomach at seeing your partner all dressed up ready to embark on your next journey.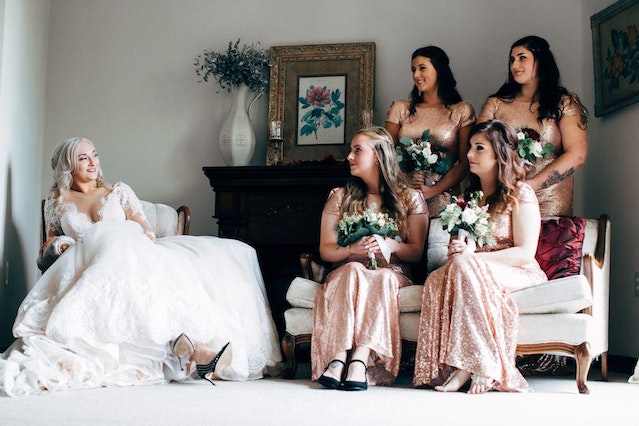 There are certain moments that can convey a wealth of emotions and expressions.
One such moment is the first look. This is when you first see your partner and vice versa. The film will capture these moments of surprise, anticipation and joy. And you can see how your friends and family members rejoice in that happiness. There will also be many highlights of the ceremony that can be included in the wedding film such as the walk down the aisle, exchanging vows, expressing your love towards one another, exchanging rings and having your first kiss to smiles, laughter and whoops. The film will capture the light of joy in your and your partner's faces perfectly. If you have prepared personal vows this will be a great moment to include in the film. There may also be speeches given by loved ones at the reception. It may be stories about your time together as a couple, funny moments, well wishes etc. You may not be able to remember a heartfelt speech made by a friend or family member in full but with a wedding film, this will not be something you will forget.  
There are many emotional reactions
That will be included in the wedding video such as your parents watching you exchanging vows with teary eyes, guests laughing and the moments of joy shared between you and your partner. These reactions create a beautiful story of your love and connections to each other and to the guests. And this can be something uplifting you can watch when you are feeling down. It will instantly bring a smile to your face. There are also certain events in the wedding that require special notice such as special dances. Your first dance with your partner or a dance with a parent will be something that can help you relive those moments of love and connection.